Packaging drop test is used to determine the effect of impact on the package during use, transportation, loading and unloading. Thestrictly designed LABTONE "1G+" ensures its accuracy. Apart from accurate plane fall test, it can also perform edge frop and corner drop test to make a complete evaluation on the performance of packaging and product.
Satisfy and even beyond GB, IEC, ASTM, ISTA and other industrial standards;
Can perform surfaces, corner and edge drop;
Precise guiding system and is driven pneumatically;
Unique swing arm structural design, escape acceleration of swing arm detachment greater than 3G;
With double column guide, hydraulic buffer absorb the force of the swing arm, the movement is stable, reliable and with low noise;
Self-locking screw in lifting mechanism to prevent abnormal detachment of swing arm;
Extensible support bracket and bottom slab.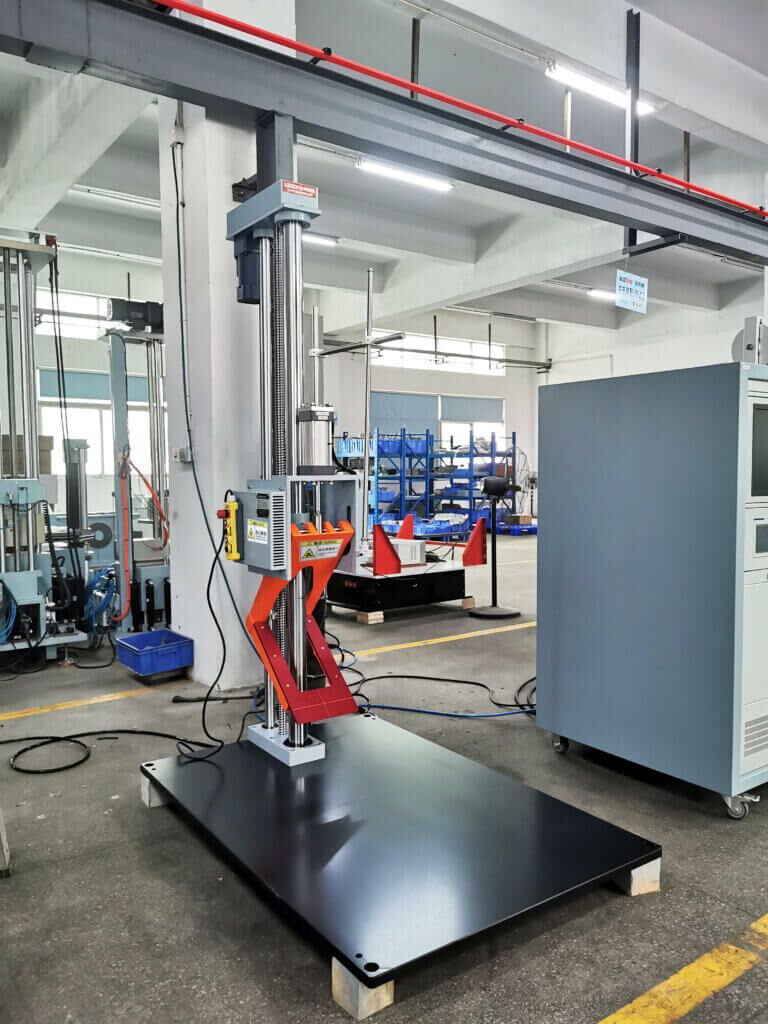 Model

DT150

DT200

Drop Height(mm)

300-1500

300-2000

Payload Capacity(kg)

85

85

Package Size(mm)

800*800*800

800*800*800

Drop Mode

Free Fall Drop

Free Fall Drop

Machine Size(mm)

1000*1500*2100

1200*1700*2600

Machine Weight (kg)

480

550

Power/Air Supply

AC220V 50Hz Compressed Air: 0.5~0.7Mpa

Applicable Standards

ISO2248-72(E) GB/T4857.5 JISZ0202-87 IEC68-2-27 ASTM D5276
When a fault report received from customer (including telephone, message and email) LABTONE will respond within 4-8 hours (working time), provide solutions and eliminate fault within 12-24 hours. After the equipment guarantee period ended, supplier still has obligation to provide users with technical support and after-sales service.
Ttechnical consultation: test method, laboratory planning and suggestion.
Equipment selection:selection scheme,FAQ.
Product testing scheme.
Customer communication and progress report.
Guidance for pre-installation preparation, equipment commissioning and test run.
Calibration (when third party's verification is required).
Technical training:operation of equipment,daily maintenance,common fault diagonsis and troubleshooting.
Scheduled on-site service:detection of problem as soon as possible in order to eliminate equipment and anthropogenic hazards.This is to ensure long term and stable equipment operation as well as delivery of latest technical information.
Technical support:special paid services are provided according to customer's needs.
Select a suitable drop test machine