Air Cooled Vibration Test System 4000kgf -7000kgf
Labtone EV series of electrodynamic shaker vibration test System simulate the vibration environment under the laboratory condition, and test the impact strength as well as reliability of various vibration test applications.
It simulate the vibration environment under the laboratory condition, and test the impact strength as well as reliability of various vibration test applications. In the laboratory, with the aid of vibration testing system, simulations of reproduction of sinusoidal, random, resonant search and dwell, classical shock and road models, etc. can be achieved. It is essential for product quality assurance, new product research and development.
Labtone EV series of electromagnetic vibration testing system is specially designed to meet the need for long time operation. Vertical and horizontal vibrations can be achieved by the installation of vibration resistant base. The standard platform is equipped with high efficiency airbag shock isolation device, so that the vibration transmitted to the building can be minimized. There is no need for additional foundation in most of the cases.
A complete set of vibration testing system is composed of shaker, power amplifier and vibration measuring control system, in accordance with the relevant national and international standards (such as: MIL-STD, DIN, ISO, ASTM, IEC, ISTA, GB, GJB, JIS, BS, etc.) to provide technical support for establishing product quality inspection.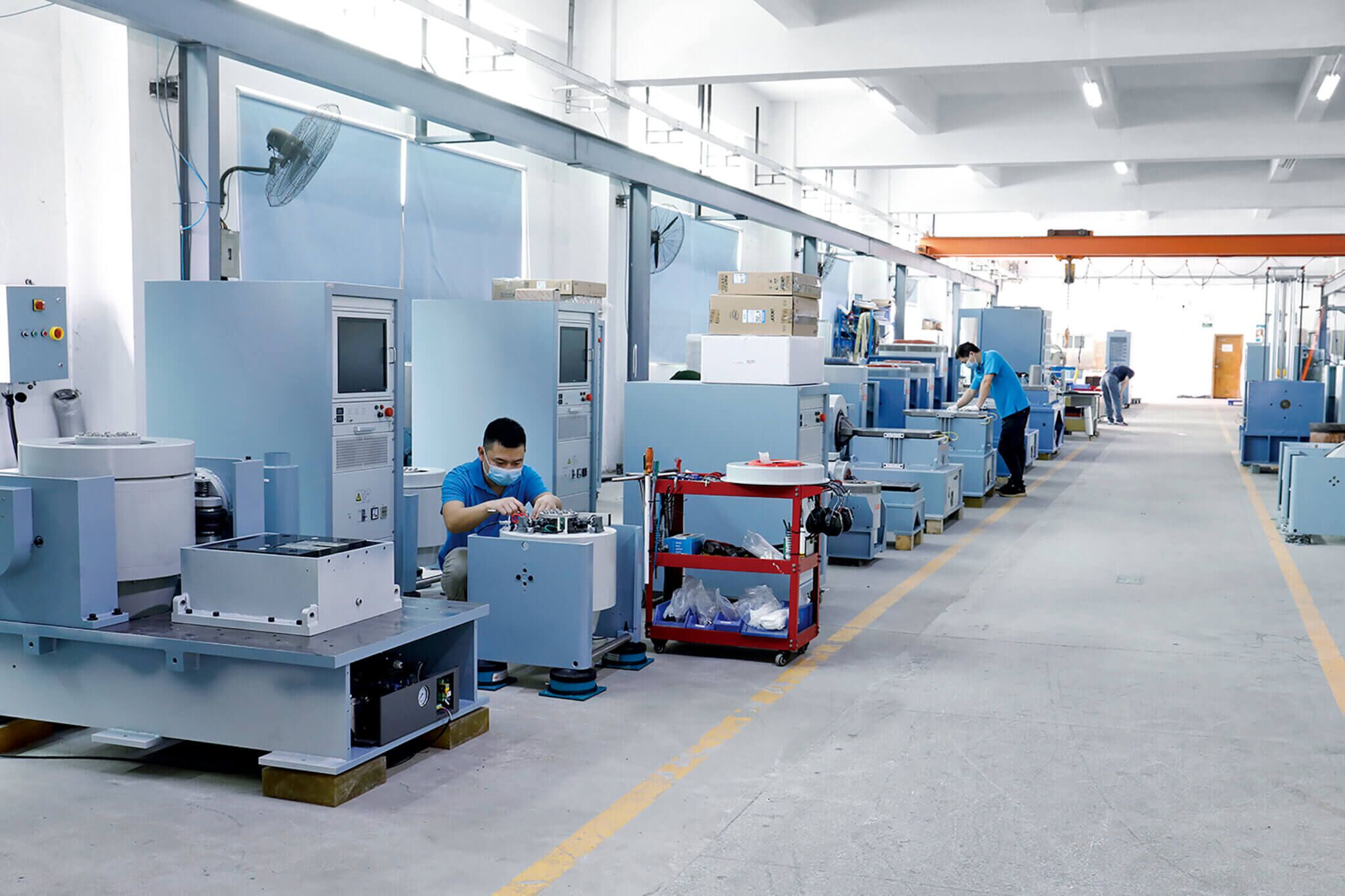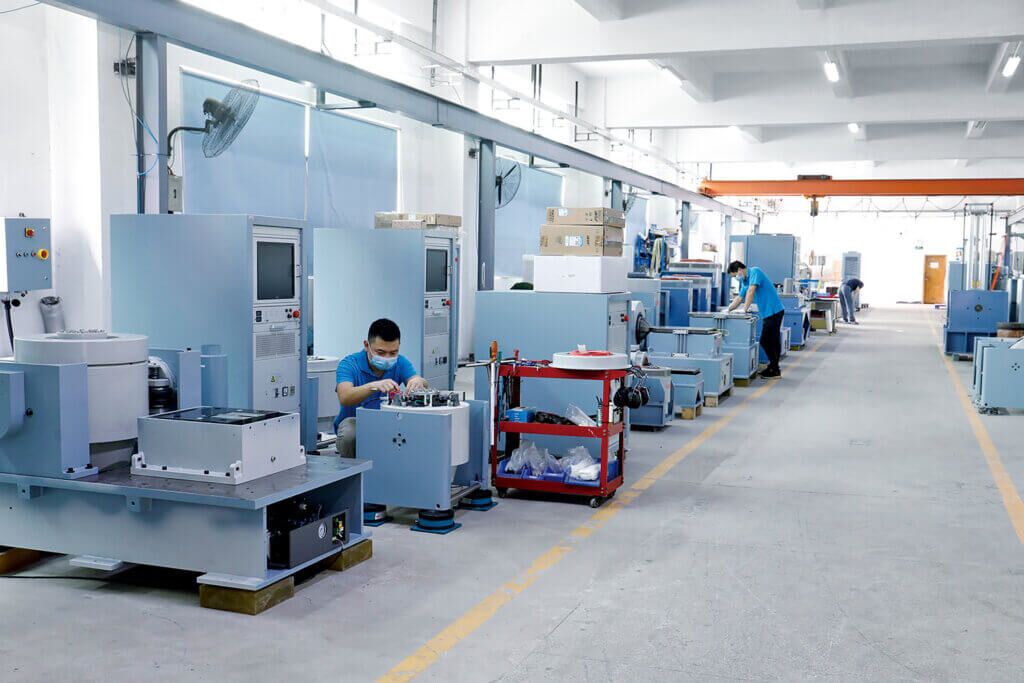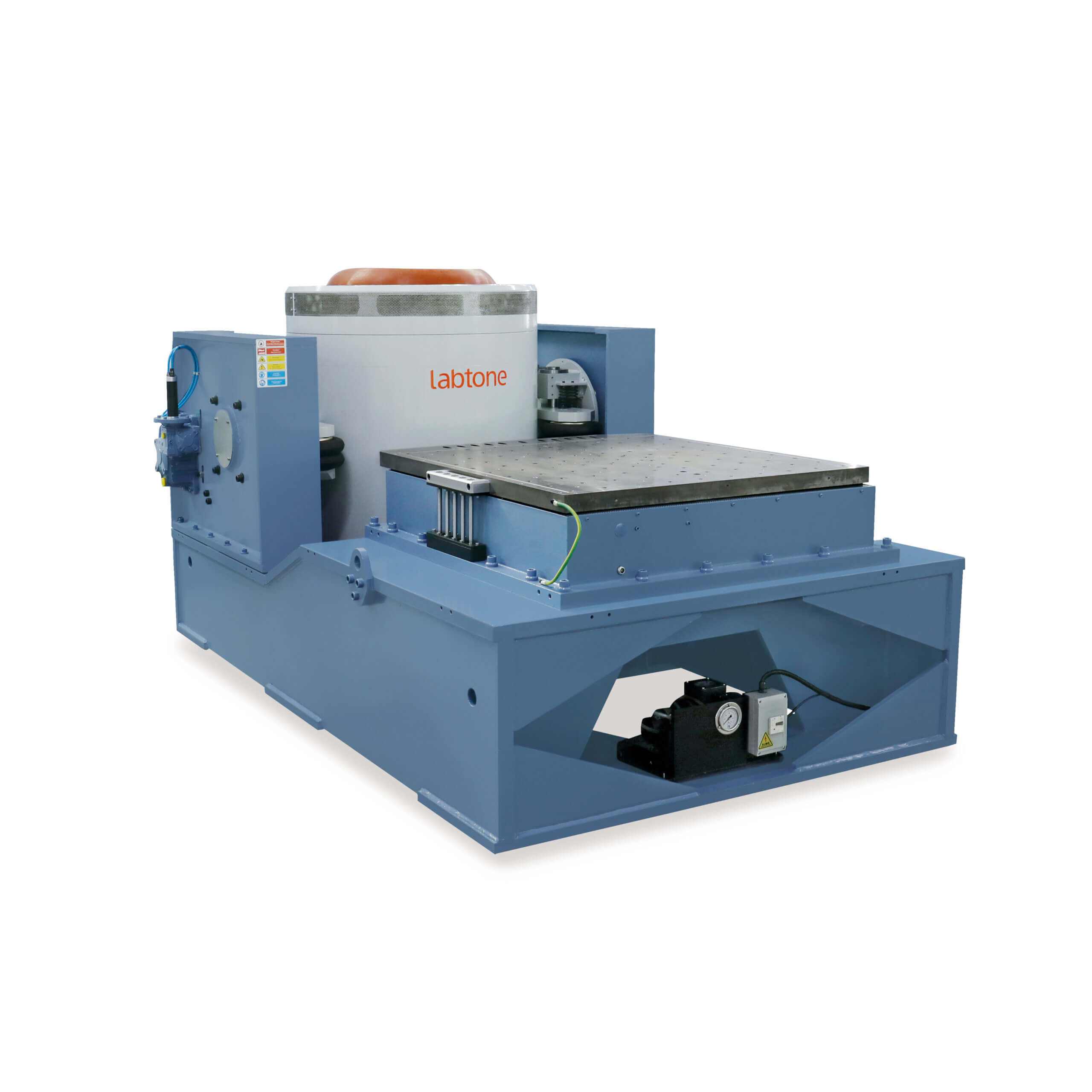 Rugged suspension system and linear motion guiding, strong carrying capacity, good guiding functions, high stability
Load center airbag has high static stiffness and low dynamic stiffness, strong carrying capacity, perfect performance on amplitude variation
High efficiency D class power switching, 3-sigma peak current, provide finest power consumption and minimize harmonic distortion
Quick self-diagnosis with safety interlock, high safety reliability
Airbag shock isolation device for vibration platform without the need of additional foundation, perfect reproduction of vibrational wave and reduce vibration transmittance
Provide horizontal and vertical expansion platform for different application
Simple controller operation
Model

EV240

EV240B

EV440

EV250

EV350

EV450

EV260

EV360

EV460

EV370

EV470

Amplifier Model

LA40K

LA50K

LA60K

LA70K

Shaker Model

A30S34

A30S44

A30F44

A50F44

A50T44

A50F44

A50S44

A50T44

A50F44

A70T45

A70F45

Rated Sine Force(KN/Kgf)

40/4000

50/5000

60/6000

70/7000

Rated Shock Force(KN/Kgf)

80/8000

100/10000

120/12000

140/14000

Frequency Range(Hz)

5-3000

5-3000

5-3000

5-2800

5-2700

5-2500

5-2800

5-2700

5-2500

5-2500

5-2500

Max. Acceleration Sine/Random(g)

100/60

115/60

100/60

100/60

90/60

83/60

100/60

Max. Velocity(m/s)

2.0

1.8

1.9

1.8

Max. Displacement P-P(mm)

51

100

51

76

100

51

76/63

100

76

100

Max. Payload(kg)

500

500

500

500(up to 2000)

500

500(up to 2000)

500

500(up to 2000)

Armature Diameter(mm)

342

442

452

Resonance Frequency(Hz)(±5%)

2500

2400

2100

2400

2100

Effective Moving Mass(kg)

30

30

35

50

55

60

50

55

60

63

70

Blower

B153

B223

B303

Blower Power

15kw

22kw

Blower Volume Flow Rate/Pressure

82m3/min ;7.3kpa

82m3/min ;8.5kpa

System Power

56+20kVA

75+20kVA

85+30kVA

95+30kVA
Cases
Packing and shipping
Certification
Cases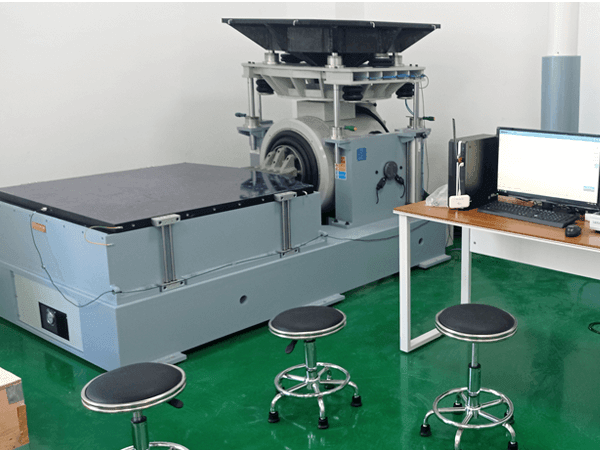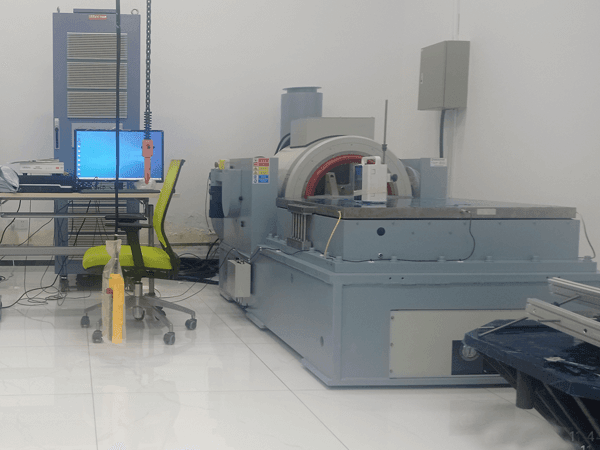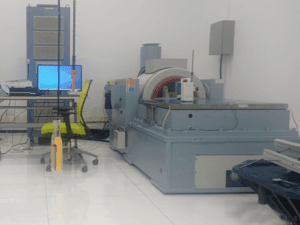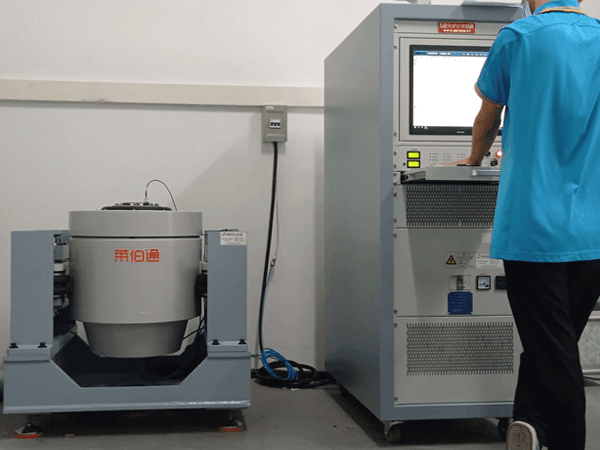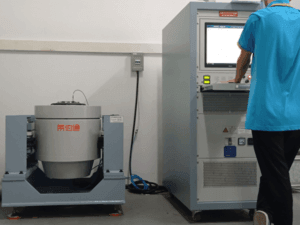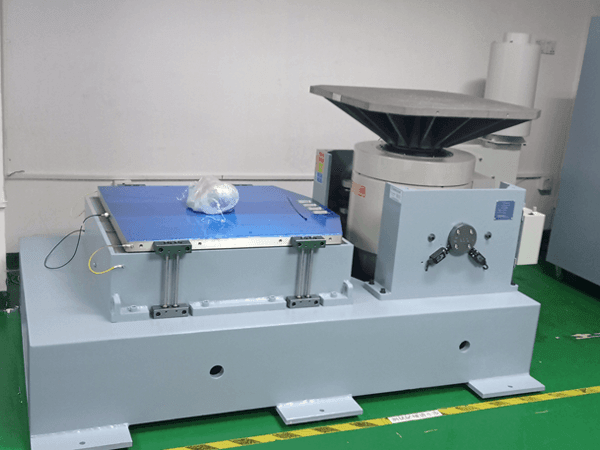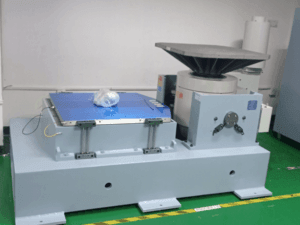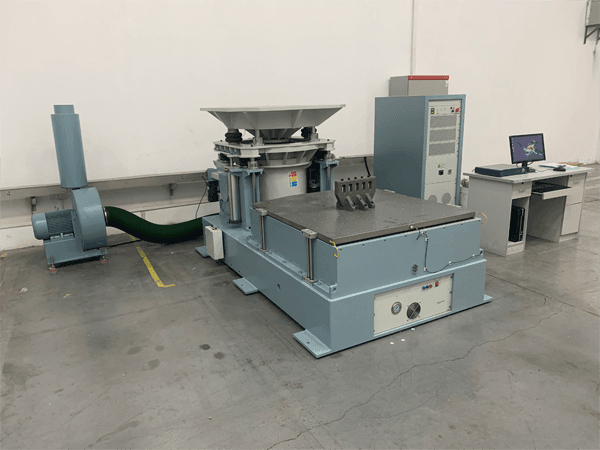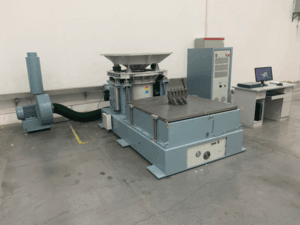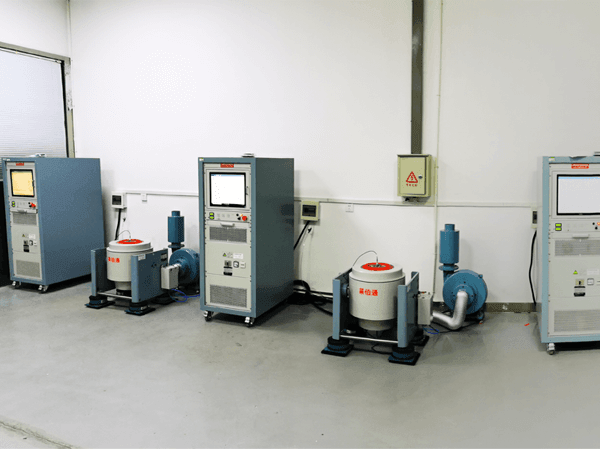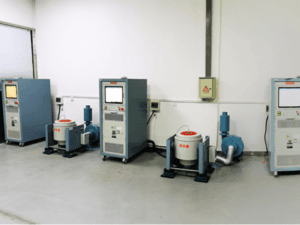 Packing and shipping
Certification
When a fault report received from customer (including telephone, message and email) LABTONE will respond within 4-8 hours (working time), provide solutions and eliminate fault within 12-24 hours. After the equipment guarantee period ended, supplier still has obligation to provide users with technical support and after-sales service.
Ttechnical consultation: test method, laboratory planning and suggestion.
Equipment selection:selection scheme,FAQ.
Product testing scheme.
Customer communication and progress report.
Guidance for pre-installation preparation, equipment commissioning and test run.
Calibration (when third party's verification is required).
Technical training:operation of equipment,daily maintenance,common fault diagonsis and troubleshooting.
Scheduled on-site service:detection of problem as soon as possible in order to eliminate equipment and anthropogenic hazards.This is to ensure long term and stable equipment operation as well as delivery of latest technical information.
Technical support:special paid services are provided according to customer's needs.
What are the most frequently asked questions?
By means of a fixture, usually aluminium or magnesium for lightness coupled with rigidity. They can be cast, or smaller fixtures machined from solid stock. Most fixtures are welded.
If we're looking for resonances in the product we're testing, we command the shaker to shake the product at one frequency at a time but to vary that test frequency, to sweep it over a range of frequencies. But more realistically, we command the shaker to vibrate randomly and to excite all the resonances simultaneously. Control commands go into the keyboard of a specially programmed computer.
Have you ever noticed the steering wheel moving with rather a large displacement amplitude, larger than the input to the column? That magnification is called resonance. Possibly it annoys you. There's a slight chance that in a few years that whipping of the steering column might cause bending fatigue failure. When we shake an automotive or ship or land vehicle instrument, we're looking for, for example, portions of printed wiring boards (PWBs) responding with greater motion than we're inputting. That flexing may damage PWB wiring, it may damage the attached components, and it will damage the soldered connections between components and the PWB.
Select a suitable vibration test system