Products are inevitably affected by impact, bump, free fall, tumbling etc. during production, transportation, loading and unloading as well as during the use of the products. All of these are transient excitation on the object, causing the object to produce mechanical characteristics of high speed, acceleration, strain rate instantly. These kind of characteristics are completely different from that in static load, and may cause problems to the object in terms of structural strength and stability and sometimes the object may fail. Therefore, it's necessary to study the effect of impact and reproduce the shock environment, to assess the structural strenghth and performance of the object under shock environment.
Application of Shock Test
Shock test is used to accurately measure the product fragility and evaluate the protective alibity of product packaging. To do a boundary assessment on complete product breakage, industrial standard shock pulse or company's internal standards, Labtone can provide the most advanced shock test system to meet your application requirements.
Shock test equipment application include aviation, aerospace, marine, military, consumer electronics, automobiles, home applicances and display devices.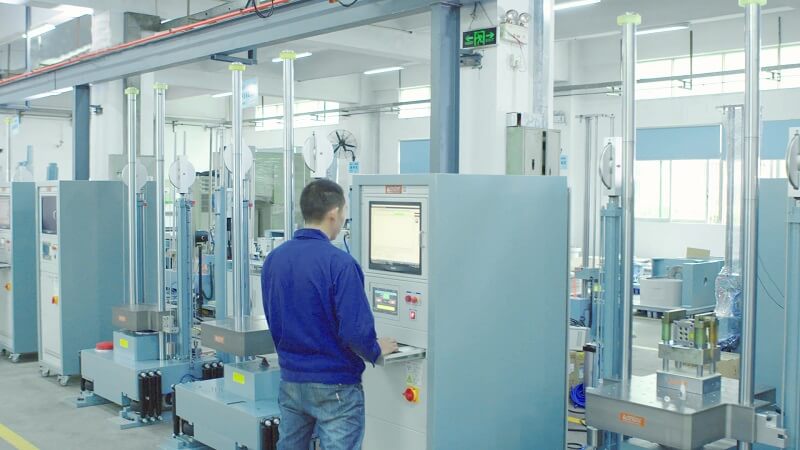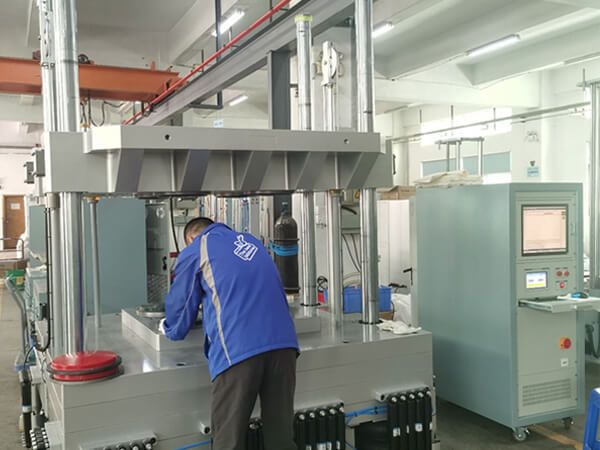 convenient touch screen operation
complete safety protection systems
utilize pneumohydraulic booster and braking systems to prevent multiple impact
With air spring shock absorber and hydraulic shock damping mechanism,there will be no influence of impact on the surrounding and no foundation requirement.
Model

SKT50

SKT100

SKT200

SKT300

SKT500

SKT1000

SKT1500

Table Size(cm)

40*40

50*60

70*80

100*100

120*120

150*150

200*200

Specimen Weight(kg)

50

100

200

300

500

1000

1500

Acceleration(G)

Half Sine

600

600

600

500

500

300

300

Saw-tooth

100

100

100

100

100

100

100

Square

100

100

100

60

50

50

50

Pulse Duration(ms)

Half Sine

30~1

30~2

20~3

20~3

20~3

20~3

20~3

Saw-tooth

18~6

18~6

18~6

18~6

18~6

18~6

18~6

Square

12~6

12~6

12~6

12~6

12~6

12~6

12~6

Machine Dimension(cm)

82*90*195

120*105*245

130*120*260

150*130*260

200*160*300

230*180*310

250*250*310

Controller Cabinet Dimension(cm)

W55*D50*H80

Machine Weight(kg)

1050

2000

3200

4200

8500

15500

21500

Power Supply

3 phase AC380V 50/60Hz Compressed air 0.5~0.8MPa

Standards

GB/T2423-2008 GJB1217 GJB360.23 GJB150 GJB548 MIL-STD-202F IEC-68-2-27 MIL-STD-883E MIL-STD-810F ISTA UL
Cases
Packing and shipping
Certification
Cases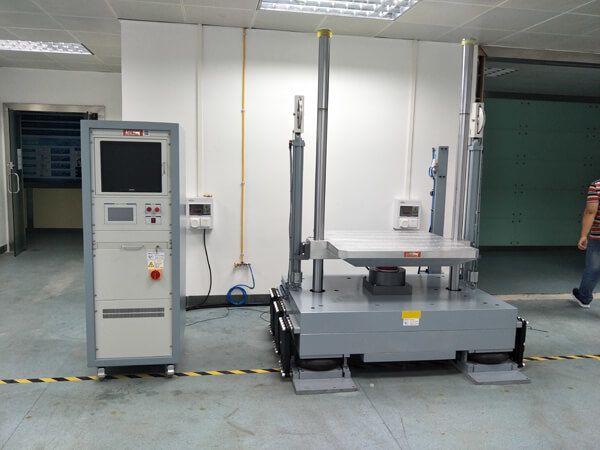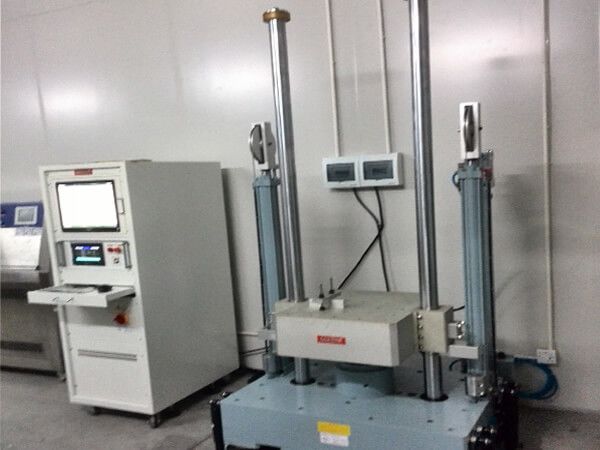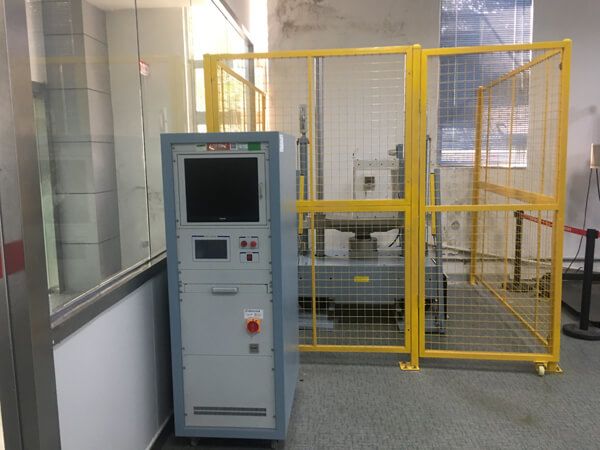 Packing and shipping
Certification
When a fault report received from customer (including telephone, message and email) LABTONE will respond within 4-8 hours (working time), provide solutions and eliminate fault within 12-24 hours. After the equipment guarantee period ended, supplier still has obligation to provide users with technical support and after-sales service.
Ttechnical consultation: test method, laboratory planning and suggestion.
Equipment selection:selection scheme,FAQ.
Product testing scheme.
Customer communication and progress report.
Guidance for pre-installation preparation, equipment commissioning and test run.
Calibration (when third party's verification is required).
Technical training:operation of equipment,daily maintenance,common fault diagonsis and troubleshooting.
Scheduled on-site service:detection of problem as soon as possible in order to eliminate equipment and anthropogenic hazards.This is to ensure long term and stable equipment operation as well as delivery of latest technical information.
Technical support:special paid services are provided according to customer's needs.
What are the most frequently asked questions?
5g 30ms, 15g 11ms, 30g 18ms, 50g 6ms, 50g 11ms, 50g 3ms, 100g 6ms, 200g 6ms, 200g 3ms, 500g 1ms etc.
Depends on the specimen weight, dimension and testing requirement.
Evaluate the product's structural integrity and functional stability under non-repetitive strong impact conditions during use
Evaluate the fragility of the outer packaging of the product to protect the structural and functional integrity of the product during transportation
When the product is installed on a platform where a collision may occur, it is necessary to assess and test the strength (fracture), rigidity (deformation) of the device used to fix the product on the platform, and the impact on the product
Evaluate the impact of possible throw, drop, and free fall on product performance during loading and unloading, transportation or installation, and debugging
Select a suitable shock test system