Mechanical Vibration Test Systems
Mechanical Vibration Tester applies to electronic products, components, module, mechanical and electrical products, instruments and meters and other transportation vibration simulation test. It meets the standards of GB, UL, IEC vibration test and reliability test.
Apply centrifugal excitation to yield low mechanical noise
Adoptes 4-pointes synchronous reverse movement to yield platform.
Stepless amplitude adjustment to satisfy test requirements of different products
Windows standard control interface in Chinese and English, capable of printing reports, simple operation
Comes with damping airbag(caster); no need for special foundation.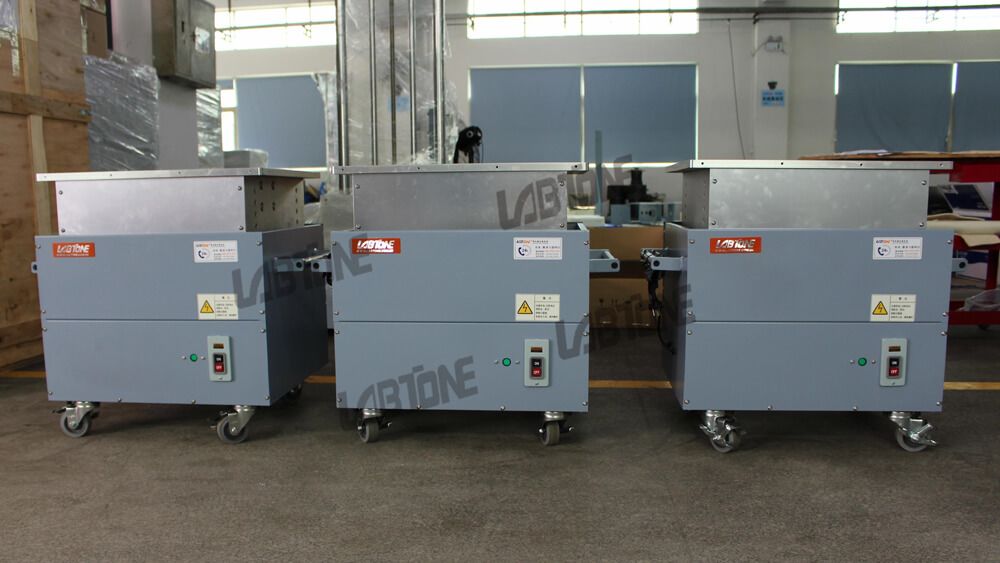 Model

RV3000

RV8000

Table Size(mm)

600*500

1000*800

Frequency Range(Hz)

5-100Hz

10-60Hz

Amplitude Range(mmp-p)

0~3

0~2.6

Acceleration Range(g)

0-11

0-11

Max. Payload(kg)

100

300

Control Interface

(Compatible interface) IBM PC Serial port Rs232/USB port

Test Method

Fixed frequency, Sweep frequency(linear/logarithm),Multi-stage random

Waveform

Sine Wave

Vibration Direction

Vertical

Power Supply

AC 220V/50Hz

Size(mm)

750*550*690

1000*800*655

Weight(kg)

250

500
When a fault report received from customer (including telephone, message and email) LABTONE will respond within 4-8 hours (working time), provide solutions and eliminate fault within 12-24 hours. After the equipment guarantee period ended, supplier still has obligation to provide users with technical support and after-sales service.
Ttechnical consultation: test method, laboratory planning and suggestion.
Equipment selection:selection scheme,FAQ.
Product testing scheme.
Customer communication and progress report.
Guidance for pre-installation preparation, equipment commissioning and test run.
Calibration (when third party's verification is required).
Technical training:operation of equipment,daily maintenance,common fault diagonsis and troubleshooting.
Scheduled on-site service:detection of problem as soon as possible in order to eliminate equipment and anthropogenic hazards.This is to ensure long term and stable equipment operation as well as delivery of latest technical information.
Technical support:special paid services are provided according to customer's needs.
Select a suitable mechanical vibration test machine