Drop Tester for Portable Gadgets
DT275 drop tester is mainly suitable for portable products (mobile phones, smart phones, tablets, laptops, PDA, digital cameras, cameras, electronic components, etc.. The DUT can be fixed in any position, from any height to fall, to test the impact resistance of the product.
Keep the dropping posture by clamping of products with pneumatic pen cylinder to avoid the disturbance of posture by the gravity shift or atmospheric friction. The cylinder will be release near the end of dropping stroke.
The drop height can be settled flexibly.
Safty design- the electromagnectic holder never releases the specimen holding system unless it's energized.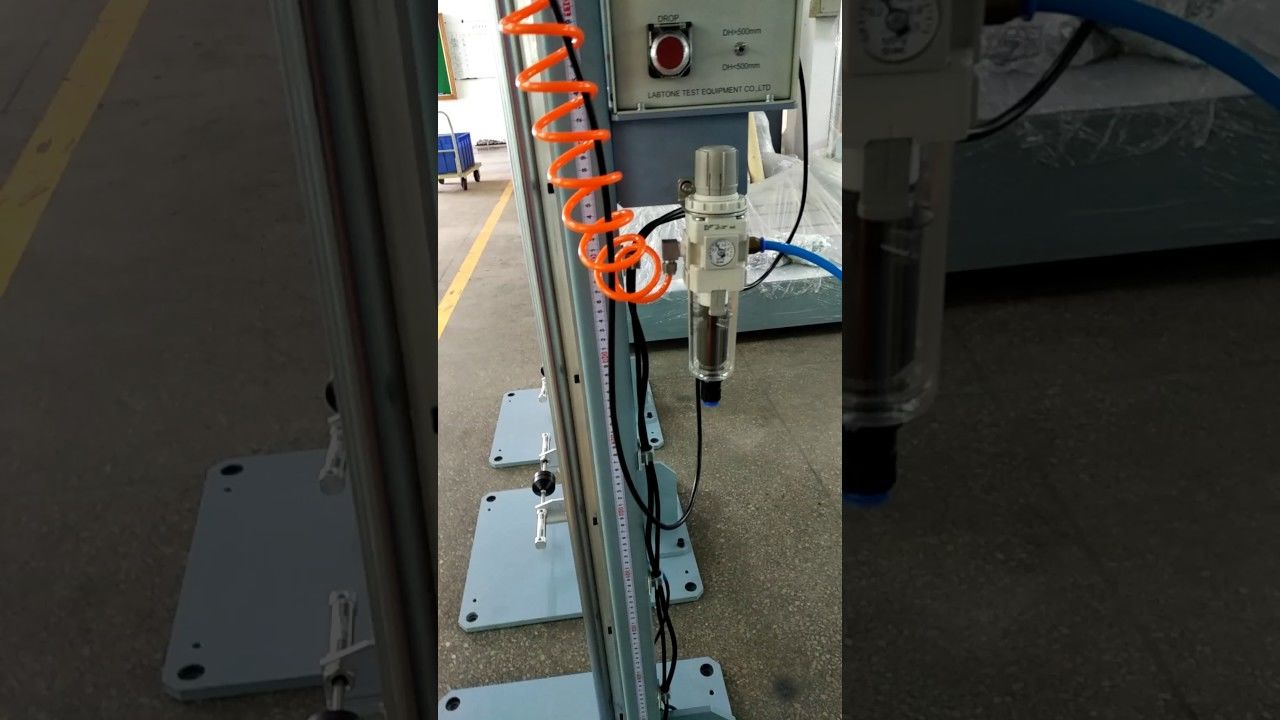 Model

DT-2

DT-275

Payload Capacity(kg)

2

7.5

Drop Height(mm)

250~2000

250~2000

Drop Height Setting

Scale and setting pointer

Hoding/Releasing Specimen

Pneumatic per cylinder

Package Size(mm)

100(W)*200(L)

400(W)*500(L)

Machine Size(mm)

500*600*2382

900*1100*2380

Machine Weight(kg)

85

430

Power Supply

AC220V 50Hz

Supply Air Pressure

5kg/c㎡

5kg/c㎡

Applicable Standards

JIS C 60068-2-31, IEC 60068-2-31
When a fault report received from customer (including telephone, message and email) LABTONE will respond within 4-8 hours (working time), provide solutions and eliminate fault within 12-24 hours. After the equipment guarantee period ended, supplier still has obligation to provide users with technical support and after-sales service.
Ttechnical consultation: test method, laboratory planning and suggestion.
Equipment selection:selection scheme,FAQ.
Product testing scheme.
Customer communication and progress report.
Guidance for pre-installation preparation, equipment commissioning and test run.
Calibration (when third party's verification is required).
Technical training:operation of equipment,daily maintenance,common fault diagonsis and troubleshooting.
Scheduled on-site service:detection of problem as soon as possible in order to eliminate equipment and anthropogenic hazards.This is to ensure long term and stable equipment operation as well as delivery of latest technical information.
Technical support:special paid services are provided according to customer's needs.
Select a suitable drop test machine