Quick Release Hook Drop Tester
The KDT2000 Quick Release Drop Tester is designed to simulate the drops and mechanical hazards that occur in distribution. it is especially suited to very large, heavy payloads which cannot be tested on conventional drop test machines.Regardless of the size or shape of the package, the systems is capable of performing a variety of free fall ( flat, corner of edge). When in use, lift the ring by lifting it onto the release mechanism jaw and then lifting the release mechanism and the test package up to the test drop height by lifting the device. The foot release switch activates the solenoid valve in the release mechanism so that the release mechanism jaws open and the package is free to fall.
High-strength aluminum construction for durability and ruggedness
Latch jaws and linkage have self-lubricating, low friction bearings
Positive locking design will not release load in the event of power loss
Foot-switch assembly detaches from unit for convenient set-up and storage
Good reliability and high security
Composed by rapid release device, lifting ring and release switch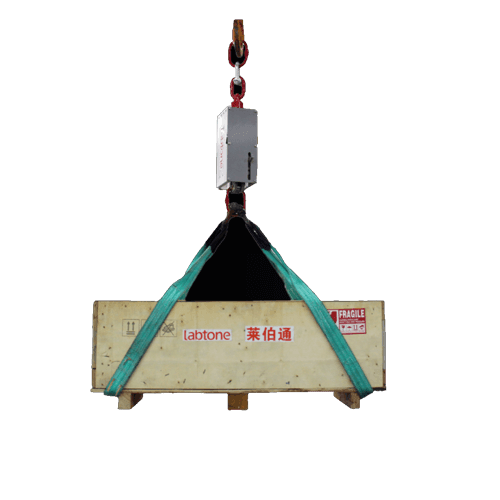 | Max. Load | 200kg~1500kg |
| --- | --- |
| Power Supply | AC 220V 50Hz |
| Compressed Air | 0.5Mpa~0.7Mpa |
| Lifting Device | User Provided |
When a fault report received from customer (including telephone, message and email) LABTONE will respond within 4-8 hours (working time), provide solutions and eliminate fault within 12-24 hours. After the equipment guarantee period ended, supplier still has obligation to provide users with technical support and after-sales service.
Ttechnical consultation: test method, laboratory planning and suggestion.
Equipment selection:selection scheme,FAQ.
Product testing scheme.
Customer communication and progress report.
Guidance for pre-installation preparation, equipment commissioning and test run.
Calibration (when third party's verification is required).
Technical training:operation of equipment,daily maintenance,common fault diagonsis and troubleshooting.
Scheduled on-site service:detection of problem as soon as possible in order to eliminate equipment and anthropogenic hazards.This is to ensure long term and stable equipment operation as well as delivery of latest technical information.
Technical support:special paid services are provided according to customer's needs.
Need customize release hook?